OVERVIEW
Streamline® Copper Tube provides the strength, precision and cleanliness needed for the demanding conditions of HVAC and refrigeration applications. Preferred throughout the industry, our products have set the benchmark for HVACR copper tube.
Offering
Streamline® Service Coils, ACR/Nitrogenized straight-length or line set copper tube for use in refrigeration applications. Available sizes ranging from 1/8" to 8-1/8" in outside diameter Streamline® Nitrogenized® ACR Copper Tube is pressurized with nitrogen to provide maximum protection against the formation of harmful oxides normally formed during brazing operations. Reduction of these oxides greatly reduces system contamination. Streamline® Refrigeration Service Tube is of a consistent dead soft temper, bright, thoroughly dried/dehydrated and packed in shrink wrapping plus individual cartons for the highest level of protection.
HVACR
Application
For use in heating, ventilation, air conditioning, and refrigeration applications
Material
Streamline® Copper Tube is manufactured from UNS C12200 grade of copper.
Specifications
The testing and third-party certification validates performance of these products up to operating pressures of 700PSI at 250°F for select sizes
Approvals & Certifications
ASTM B75, UNS C12200, ASTM B280, UL recognized to 700 PSI (select sizes)
DOWNLOAD RESOURCES
| Title | |
| --- | --- |
| Copper Tube for HVACR Applications – Submittal | Download |
| Copper Tube Standards | Download |
| Lead-Free Compliance – Copper Tube and Fittings | Download |
| Statement of UL Recognized 48 Bar Rating | Download |
| Statement of UL Recognized 700PSI Rating | Download |
| Streamline Dehydrated Copper Coils | Download |
Exclusive Technology
As sole producer of copper tube and fittings in the United States, Mueller Industries produces the highest quality copper products in the industry.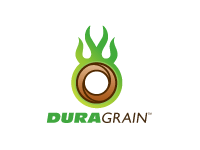 DuraGrain™
DuraGrain™ ensures uniformity and durability of material—providing the highest level of strength and precision
Raw copper is refined to a purity of 99.9%

Advanced metallurgy results in an optimum grain structure

Continuous testing for quality and consistency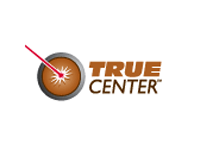 TrueCenter™
TrueCenter™ technology creates consistent grain quality and wall thickness—providing longevity of product
Patented laser-guided system