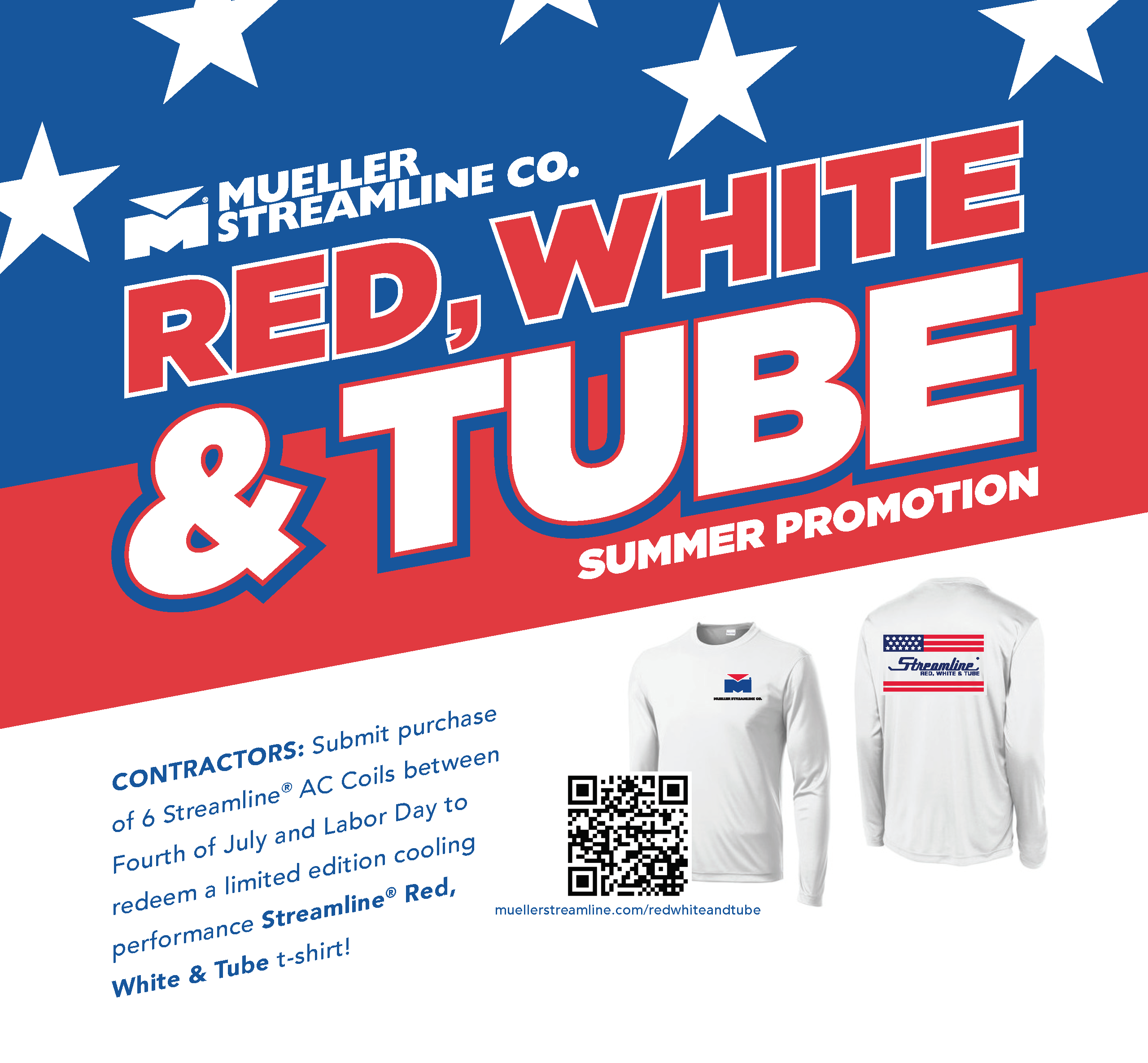 Official Promotion Rules: Purchase 6 Streamline AC Coils and receive (1) limited edition Streamline Red, White, and Tube Cooling Performance T-Shirt.
1) Limited time offer. Purchase a qualifying item from authorized distributor between May 29, 2023 and September 4, 2023.*
2) Complete the Online Promotion Redemption Form and include a copy of the Proof of Purchase from an authorized distributor with your submission. Once received, Mueller Streamline Co. will ship the free promotional item directly to the submitter within 8-10 weeks to the address supplied on the entry form (no exceptions).†
3) Participation in the promotion is open to contractors who are licensed HVACR contractors in good standing. You must hold a valid HVACR license to participate.
*Offer valid while supplies last. Offer valid in the United States when eligible products are purchased from authorized wholesalers. Void where prohibited.
† Be sure to fill out the Online Promotional Redemption Form completely. Incomplete forms or failure to include the Proof of Purchase from authorized wholesaler will delay or prevent delivery. Acceptable Proof of Purchase consists of a distributor invoice from authorized wholesaler.